Pot and Public Policy: Washington's Marijuana Industry
Coming February 24, 2016
It's been more than three years since I-502 overwhelmingly passed, legalizing and regulating the sale and use of recreational marijuana in Washington. Now there are more than 300 retail outlets, generating hundreds of millions of dollars in sales. In the first year of legalization, the state collected $70 million in tax revenue.
Now, 20 months after retail recreational marijuana sales began, we'll take a look at the state of the industry and explore some questions:
–Have legal sales of recreational marijuana generated the tax revenue the state was hoping for?
–Is there tension between the recreational and medical marijuana ?
–What sort of compliance issues have the Liquor and Cannabis Board?
–What hurdles do applicants face in obtaining a license to sell?
–What about tensions between the state government and federal government, which still treats marijuana as an illegal drug?
Helping us sort through these and other issues will be Rick Garza, director of the state Liquor and Cannabis Board, and Heather Wolf, a partner with the Bellingham legal firm Brownlie, Wolf & Lee.
Mr. Garza has been with the Liquor and Cannabis Board since 1997. During his career with the board, he has also held the positions of Legislative and Tribal Liaison, Policy Director and Deputy Director.
Before joining the Liquor and Cannabis Board, he served 13 years as a staff member for the Washington State Legislature, including five years with the Washington State Senate and eight years with the state House.
Ms. Wolf has been practicing real estate, land use and  business law in Bellingham since 1997. Currently her practice is primarily devoted to advising marijuana business clients in Whatcom  County and throughout Washington. She regularly posts articles relating to marijuana business issues on her website and she has written an e-book on the topic –Turning Green to Gold: Tips on Starting a New Marijuana Business
Ticket sales end Monday February 22, 11:50am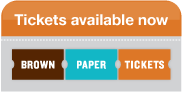 About City Club Programs
Founded in 1993, the Bellingham City Club is a non-partisan civic organization with over 450 members that fosters dialogue and debate on important issues facing our community. City Club meets for lunch on the 4th Wednesday of the month at Northwood Hall (3240 Northwest Ave, Bellingham, WA).
11:30 a.m.: Doors open
11:50 a.m.: Buffet lunch is served
12:20 p.m.: Program start
1:30 p.m.: Program end
Lunch costs $13 for members, $18 for non-members and $5 for Young Adults (29 and under) when purchased in advance on Brown Paper Tickets; a limited number of tickets may be available at the door at the cost of $15 for members and $20 for guests. The program is open to the public.