Join us on Wednesday, April 1 for:
Bellingham City Club sponsors "Tough Guise" at Pickford Film Center
Tough Guise at Pickford Film Center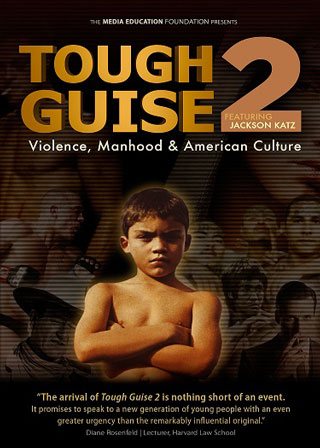 Bellingham City Club sponsors "Tough Guise" video at Pickford Film Center on Wednesday, April 1
As part of a new pilot project, City Club After Dark, Bellingham City Club is sponsoring a showing of the documentary "Tough Guise 2 (Abridged)" on violence, manhood and the American culture. The City Club After Dark event will start at 5 p.m. at Pickford Film Center, 1380 Bay Street, with the film scheduled to start at 5:45 p.m. The special presentation is co-sponsored by the Bellingham Public Library.
The documentary is produced by the Media Education Foundation and narrated by anti-violence educator Jackson Katz. Katz emphasizes the role of culture and social norms in teaching "boys and young men that being a 'real man' is about being in control, dominating others and doing whatever it takes – including resorting to violence – to avoid the shame of being perceived as 'feminine.'
Tickets to see this documentary at $5 can be purchased at the door or in advance at http://www.pickfordfilmcenter.org/programs/pickford/tough-guise-2/
The film follows up on the Bellingham City Club's March Program "It Happens in Our Town: When Everyday Behavior Becomes Abuse," at noon on Wednesday, March 25 at Northwood Hall, 3240 Northwest Avenue.
About City Club Programs
Founded in 1993, the Bellingham City Club is a non-partisan civic organization with over 450 members that fosters dialogue and debate on important issues facing our community. City Club meets for lunch on the 4th Wednesday of the month at Northwood Hall (3240 Northwest Ave, Bellingham, WA).
11:30 a.m.:  Doors open
11:50 a.m.:  Buffet lunch is served
12:20 p.m.: Program start
1:30 p.m.: Program end
Lunch costs $13 for members, $18 for non-members and $5 for Young Adults (29 and under) when purchased in advance on Brown Paper Tickets; a limited number of tickets may be available at the door at the cost of $15 for members and $20 for guests. The program is open to the public.