Coming January 24, 2018 – Peter Earle on Gerrymandering
What is the State of our Democratic Process?  Part 1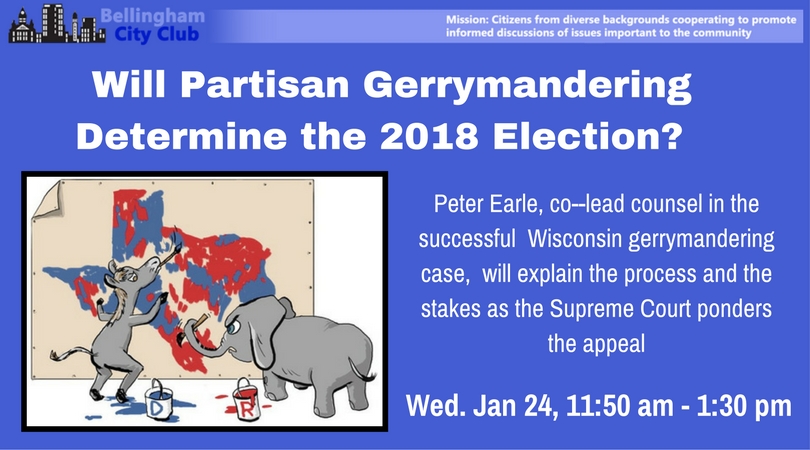 Partisan gerrymandering is the practice of rigging elections by manipulating the boundaries of electoral districts so as to give one party a structural advantage without regard to actual voter turnout. Is it legal? Can we change the system that Hedrick Smith says is the number one reason the progressive voice isn't heard? Attorney and grassroots organizer Peter Earle will discuss voting rights, partisan gerrymandering and the role of the courts in elections.
Speaker:
Peter Earle is an attorney and grassroots organizer. He was co-lead trial counsel in the Wisconsin gerrymandering case, Whitford v Gil case, which was tried to a panel of three federal judges and resulted in the first verdict finding a legislative reapportionment to be unconstitutional on the grounds of partisan gerrymandering. The State of Wisconsin appealed the verdict to the United States Supreme Court which heard oral arguments on October 4, 2017. If the Supreme Court affirms the verdict, the ruling will establish a historic precedent that promises to end the practice of gerrymandering in time for the next round of redistricting following the 2020 decennial census.
Mr. Earle's legal work focuses on the areas of civil rights, employment discrimination, lead poisoning, product liability and redistricting. As an attorney, Earle has been selected for an AV Preeminent rating by Martindale-Hubbell. In 2007, Earle was presented the William Gorham Rice Civil Libertarian of the Year Award by the American Civil Liberties Union of Wisconsin and in 2014, Public Justice awarded him and his co-counsel the Trial Lawyer of Year Award for winning a $1.15 billion verdict against former manufacturers of lead paint in California.
Doors open 11:30 – Lunch served 11:50 – Program ends 1:30 – Northwood Hall – 3240 Northwest Ave.
Advance ticket sales end Monday, January 22, at 11:50 am
To reserve ticket(s) for the next Bellingham City Club meeting click this link: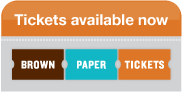 OR
CALL Brown Paper Tickets 800-838-3006
Join Bellingham City Club
Interested in joining Bellingham City Club? Joining is easy. Individuals and families can join or renew here. More information is also available here for those interested in supporting the City Club as business members.
About City Club programs
Founded in 1993, the Bellingham City Club is a non-partisan civic organization with over 450 members that fosters dialogue and debate on important issues facing our community. City Club meets for lunch on the 4th Wednesday of the month at Northwood Hall (3240 Northwest Ave, Bellingham, WA).
11:30 a.m.: Doors open
11:50 a.m.: Buffet lunch is served
12:15 p.m.: Program start
1:30 p.m.: Program end
Lunch costs $13 for members, $18 for non-members and $5 for Young Adults (29 and under) when purchased in advance on Brown Paper Tickets; a limited number of tickets may be available at the door at the cost of $15 for members and $20 for guests. The program is open to the public.