Coming June 27: Preparing for Future Jobs
Artificial intelligence, robots, automation, self driving vehicles…
Where is the employment that will sustain our local workforce and economy?
Advance ticket sales end Monday, June 25, at 11:50 a.m.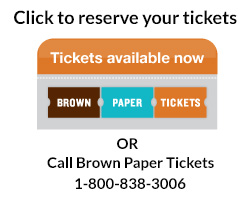 As communities strive to lure tech giants, and companies complain about needing workers in this full employment environment, how do our local institutions remain nimble when new ideas and technology are happening so fast?
Can the Port and other governmental agencies lure new opportunities to our community and can our colleges provide the needed educational training for their students as they look for jobs in this new economy?
Our speakers will address the synergy between our hopes for developing more jobs and the educational challenges that the community colleges are facing as they strive to provide a work force prepared for the future.
Speakers:
Don Goldberg, Economic Development Director of the Port of Bellingham
Don Goldberg is the Director of Economic Development at the Port of Bellingham and a leader on Whatcom County's regional economic development team.  Don has over 25 years of experience working in the commercial  real estate, non-profit and government sectors.
Read more
Kathi Hiyane-Brown, President of Whatcom Community College
President of Whatcom Community College since 2007, Dr. Kathi Hiyane-Brown currently is chair of the presidents of our state's Community & Technical colleges   She has served on the board of the Northwest Economic Council, is a member of the Northwest Workforce Council and serves on the Governor's Adult Education Advisory Board. She is education co-chair of the National Initiative for Cybersecurity Education, recognizing WCC's national prominence in one of technology's fastest evolving job fields.
Read more
Kim Perry, President of Bellingham Technical College
Dr. Perry began her tenure as President of BTC in July 2015.  Her prior executive experience was as the Superintendent/President of Butte-Glenn Community College District in Oroville, CA.  Kim's past positions include Vice President, Academic Affairs at Los Angeles City College, and Dean and Vice President of Instruction at Reedley College located in Reedley, CA.
Read more
---
Coming July 25: Pipelines, Pot and Protectionism
Stress Lines Along the World's Longest, (still) Undefended Border
City Club's favorite Canadian, Vaughn Palmer, columnist for the Vancouver Sun, will join us for the latest commentary from our neighbors to the North.