The 2016 Election as an MRI on America
Coming…August 31, 2016 (5th Wednesday)
Hedrick Smith, celebrated author, correspondent and documentary filmmaker, returns to City Club to give us his thoughts on the election season of 2016.
Long time diplomatic correspondent and Washington Bureau Chief for the New York Times, Mr. Smith won a Pulitzer Prize as part of the team that produced the Pentagon Papers series and in 1974 he received another Pulitzer for his reporting on Russia and its Eastern European allies. He produced 28 prime time specials for PBS and two of them, The Wall Street Fix and Can You Afford to Retire?  were recipients of Emmy awards.  His 5 books include the 2012 New York Times bestseller, Who Stole the American Dream? which is still wildly hailed as a primer on what led to the financial collapse.
Advance tickets to the August Bellingham City Club luncheon are sold out.
A limited number of tickets will be available at the door to members who arrive before 11:30am.
How a 21st Century Bellingham Waterfront Could Work
 Coming…September 28th, 2016
While all eyes are focused on the old Georgia Pacific site, balancing the competing needs of our entire waterfront is complex.  We must work within the statewide regulatory framework that emphasizes public access as well as private uses. Preserving the heritage of our working waterfront, while also expanding our successful maritime industries is important.  Our speakers will address the visions, competing needs and opportunities for our 21st century waterfront.
Jim Kyle and Deb Granger co-founded the Working Waterfront Coalition of Whatcom County in 2014.  He is a "mostly retired" commercial fisherman and charter company owner and Ms. Granger is the former manager of a twelve state aquaculture consortium.  The coalition has over 100 maritime industry members whose focus is on the heritage of the working waterfront and fostering a healthy shoreline with sustainable practices.
Rick Sepler, Bellingham's Planning and Community Development Director since 2014 has extensive experience in both the private and public sector and is an Affiliate Faculty member at the University of Washington's Department of Urban Design and Planning. He will provide a broad look at the potentials of the Bellingham Bay waterfront.
Advance ticket sales end Monday September 26th at 11:50 am
To reserve ticket(s) for the next Bellingham City Club meeting click this link: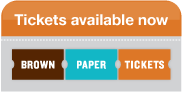 Join Bellingham City Club
Interested in joining Bellingham City Club? Joining is easy. Individual and family memberships can join or renew here, and more information for business members can be found here.

About City Club Programs
Founded in 1993, the Bellingham City Club is a non-partisan civic organization with over 450 members that fosters dialogue and debate on important issues facing our community. City Club meets for lunch on the 4th Wednesday of the month at Northwood Hall (3240 Northwest Ave, Bellingham, WA).
11:30 a.m.: Doors open
11:50 a.m.: Buffet lunch is served
12:20 p.m.: Program start
1:30 p.m.: Program end
Lunch costs $13 for members, $18 for non-members and $5 for Young Adults (29 and under) when purchased in advance on Brown Paper Tickets; a limited number of tickets may be available at the door at the cost of $15 for members and $20 for guests. The program is open to the public.