Coming Feb. 28 – Power to the People?
Do social media and digital technology transform Election Campaigns? Two political pros look at the state of campaigning and the outlook for 2018.
What is the state of our democratic process? Part 2
Politics and campaigning have changed dramatically as the nation becomes more polarized and social media and digital technology play increasing roles. The bad news: The picture voters see can be distorted by easily spread phony information, hackers and bots.  The good news: Elections can be more accessible and affordable if campaigns are freed from old, expensive habits and can reach voters more directly.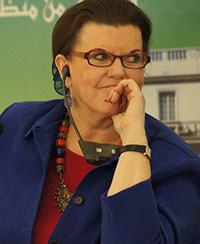 Cathy Allen is a Seattle-based political consultant and national vice president of the National Women's Political Caucus and president of The Connections Group, Inc. She has helped elect thousands of women around the world. This past fall she helped recruit, train and support women running for mayor throughout the state. After the elections, the number of women mayors rose from 11 to 38.
Last year she worked for Mitzi Johanknecht, a 32-year deputy sheriff who challenged a popular King County sheriff who was also her boss. Through an online campaign strategy, Allen helped Johanecht win with 58 percent of the vote.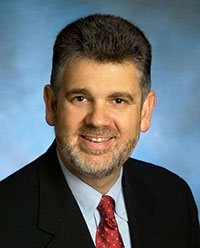 Randy J. Pepple is a strategic communications professional with three decades of experience in public affairs consulting, policy advocacy, media relations, and political campaigns. Pepple is executive director of the Reform Alliance, a non-profit policy advocacy group he co-founded with former Washington State Attorney General Rob McKenna. He managed McKenna's 2012 governor campaign and previously served as his chief of staff.
Pepple also served as CEO of the Northwest offices of the multinational communications consultancy Hill & Knowlton and was chief of staff to U.S. Rep. Rick White of Washington. He has advised candidates, political committees, and party organizations in Washington and Oregon, along with public agencies and Fortune 50 companies.
Advance ticket sales end Monday, February 26, at 11:50 am
To reserve ticket(s) for the next Bellingham City Club meeting click this link: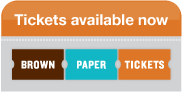 OR
CALL Brown Paper Tickets 800-838-3006
---
Coming March 28 – Your Vote Counts!
Ensuring Election Integrity in an Age of Hackers, BOTs and Voter Suppression
What is the state of our democratic process? Part 3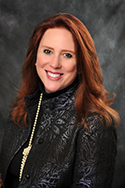 Kym Wyman,  Washington's Secretary of State, oversees our election process to make sure that it is open, fair and treats voting as a right, not a privilege.  Active in her national association of elected officials, Secretary Wyman  will offer insights into questions of voter fraud, voter suppression and the susceptibility of various voting systems to hacking and technical sabotage.
Secretary Kim Wyman is Washington's 15th Secretary of State. First elected in 2012, she is serving her second term and is only the second female Secretary of State in Washington's history.  She  also is one of only two elected  Republicans holding statewide office.  Prior to being elected to this office, Kim served as Thurston County Elections Director for nearly a decade and was elected Thurston County Auditor from 2001-2013.
Secretary Wyman is a graduate of California State University, Long Beach, and holds a Master's Degree in Public Administration from Troy State University. She was awarded an Honorary Doctorate in Leadership from City University, Seattle, in 2015. Ms Wyman is a Certified Elections and Registration Administrator (CERA) from The Elections Center and Auburn University, and is a Washington State Certified Election Administrator
---
Join Bellingham City Club
Interested in joining Bellingham City Club? Joining is easy. Individuals and families can join or renew here. More information is also available here for those interested in supporting the City Club as business members.
About City Club programs
Founded in 1993, the Bellingham City Club is a non-partisan civic organization with over 450 members that fosters dialogue and debate on important issues facing our community. City Club meets for lunch on the 4th Wednesday of the month at Northwood Hall (3240 Northwest Ave, Bellingham, WA).
11:30 a.m.: Doors open
11:50 a.m.: Buffet lunch is served
12:15 p.m.: Program start
1:30 p.m.: Program end
Lunch costs $13 for members, $18 for non-members and $5 for Young Adults (29 and under) when purchased in advance on Brown Paper Tickets; a limited number of tickets may be available at the door at the cost of $15 for members and $20 for guests. The program is open to the public.