Coming April 25 – #MeToo: A Moment in Time or a Cultural Shift?
Part 1 of 2:  The Female Perspective
Tickets available until Monday, April 23, at 11:50 a.m.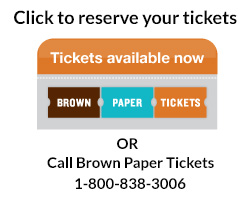 When actress Alyssa Milano first called out to other victims of sexual harassment in October of 2017 to tweet their stories using #MeToo, it touched a nerve. Since then, a wave of women (as well as some men), have come forward with allegations of harassment and abuse. Have the highly publicized cases of Aziz Ansari, Garrison Keillor and Al Franken raised questions that undermine the #MeToo and Time's Up movement or have they opened the conversation we are now having to a more nuanced examination of the issues—not only sexual harassment but workplace discrimination. Is this fundamentally an issue of sex or one of power? City Club presents a panel discussion to explore these questions and more.
Panelists include:

Katie Anthony
writes about feminism and family on the blog KatyKatiKate. Her writing has most recently appeared on CNN, NBC News THINK, BUST, and Scary Mommy. Katie co-hosts the weekly podcast Mouthy/Messy/Mandatory with Ronit Feinglass Plank and she has been a guest on KUOW's The Record with Bill Radke to discuss issues relating to feminism, as well as the podcasts For Crying Out Loud, Shameless Mom Academy, Cafecito Break, and Inside Voice. Katie lives outside Seattle with her husband and two sons, 3 and 5.

Karen Burke
is the Executive Director of Domestic Violence & Sexual Assault Services of Whatcom County. One of her missions is "to lead the community towards ending these abuses of power".

Carrie Blackwood
, an attorney at Barron, Smith, Daugert specializes in employment law, including discipline, performance, and workplace investigations. She works with ethnically diverse and socially disadvantaged populations to achieve social justice.
---
Join Bellingham City Club
Interested in joining Bellingham City Club? Joining is easy. Individuals and families can join or renew here. More information is also available here for those interested in supporting the City Club as business members.
About City Club programs
Founded in 1993, the Bellingham City Club is a non-partisan civic organization with over 450 members that fosters dialogue and debate on important issues facing our community. City Club meets for lunch on the 4th Wednesday of the month at Northwood Hall (3240 Northwest Ave, Bellingham, WA).
11:30 a.m.: Doors open
11:50 a.m.: Buffet lunch is served
12:15 p.m.: Program start
1:30 p.m.: Program end
Lunch costs $13 for members, $18 for non-members and $5 for Young Adults (29 and under) when purchased in advance on Brown Paper Tickets; a limited number of tickets may be available at the door at the cost of $15 for members and $20 for guests. The program is open to the public.