"Creating a Cuisine Culture" How the wine industry ignited Walla Walla's economy. Can NW Washington's surging microbreweries spark attractive jobs here, too?
Coming…April 26, 2017
Our two speakers will explore the job-producing energy that draws creative entrepreneurs to our northwest corner, where an emerging "cuisine culture" whets the appetites of locavores and foodies alike.
Dr. Steve Van Ausdale retired last year as President of Walla Walla Community College.  Dr. Van Ausdale spearheaded the cooperation among many elements of the Walla Walla region to secure water quality, invigorate the wine growing industry and market the college's programs to secure Walla Walla Community College's future and their designation as one of the two best community colleges in the nation in 2016.   Dr. Van Ausdale holds degrees in Agricultural Economics from W.S.U. and a doctorate from Ohio State University.  He serves as vice-chair of the Washington Economic Development Commission and is a member of the National Economic Competiveness Council.
Dr. Kenneth Lawson, Vice President for Instruction at Skagit Valley College since 2013, provides leadership and strategic vision for the college's diverse programs. Dr. Lawson will highlight the exciting new micro brewing program centered in Skagit and Whatcom counties. Dr. Lawson earned a degree in International Relations at the University of Utah and a Ph.D. in Political Science from the University of Washington.
Advance ticket sales end Monday, April 24 at 11:50 am
To reserve ticket(s) for the next Bellingham City Club meeting click this link: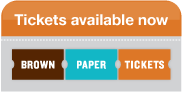 Or CALL Brown Paper Tickets 800-838-3006
Join Bellingham City Club
Interested in joining Bellingham City Club? Joining is easy. Individual and family memberships can join or renew here, and more information for business members can be found here.

About City Club Programs
Founded in 1993, the Bellingham City Club is a non-partisan civic organization with over 450 members that fosters dialogue and debate on important issues facing our community. City Club meets for lunch on the 4th Wednesday of the month at Northwood Hall (3240 Northwest Ave, Bellingham, WA).
11:30 a.m.: Doors open
11:50 a.m.: Buffet lunch is served
12:20 p.m.: Program start
1:30 p.m.: Program end
Lunch costs $13 for members, $18 for non-members and $5 for Young Adults (29 and under) when purchased in advance on Brown Paper Tickets; a limited number of tickets may be available at the door at the cost of $15 for members and $20 for guests. The program is open to the public.