Join us on Wednesday, July 22, 2015 for:
Envision 2036: Bellingham, Lynden and Ferndale Plan for the Future
Coming July 22nd
On
July 22nd
the Bellingham City Club welcomes planners from the cities of Bellingham, Lynden and Ferndale to talk about each city's plan to accommodate the approximately 75,000 new neighbors we are expected to receive in Whatcom County by 2036. Each city faces different challenges and opportunities as they consider what to do with their share of the growth. One of the biggest is: how do we welcome all these new people and still keep our community character?
Panelists will include: Amy Harksell, Planning Director for the City of Lynden, Jori Burnett, Planning Director for the City of Ferndale, and Greg Aucutt, Assistant Planning Director for the City of Bellingham.
During the program, the panelists will explain each city's unique approach to planning for the future, what they are prioritizing and how they will involve the public in their planning efforts.
Sales end July 20th at 11:50 am
Click here to purchase tickets: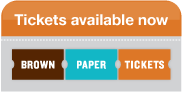 About City Club Programs
Founded in 1993, the Bellingham City Club is a non-partisan civic organization with over 450 members that fosters dialogue and debate on important issues facing our community. City Club meets for lunch on the 4th Wednesday of the month at Northwood Hall (3240 Northwest Ave, Bellingham, WA).
11:30 a.m.: Doors open
11:50 a.m.: Buffet lunch is served
12:20 p.m.: Program start
1:30 p.m.: Program end
Lunch costs $13 for members, $18 for non-members and $5 for Young Adults (29 and under) when purchased in advance on Brown Paper Tickets; a limited number of tickets may be available at the door at the cost of $15 for members and $20 for guests. The program is open to the public.