Repeal, Replace or Reconstruct: Obamacare Options Under the new Administration and What it Means for our State
Coming…March 22, 2017
Republicans now have the power to make good on their promise for better healthcare services. Will the new administration be able to change health insurance for the better?  Will costs be going up or down?  Will coverage improve or decline?   Insurance Commissioner Mike Kreidler will give us an update on our state's plans to insure its citizens and the changes we can expect as a new administration takes on Obamacare.
Mike Kreidler is Washington's eighth insurance commissioner. A former member of Congress, he was first elected as insurance commissioner in 2000. He was re-elected to a fifth term in 2016. A doctor of optometry with a master's degree in public health from UCLA, Kreidler practiced at Group Health Cooperative in Olympia for 20 years and served 16 years in the Washington State Legislature. He was a   member of the Northwest Power Planning Council and served as regional director for the U.S. Department of Health and Human Services. He retired as a lieutenant colonel from the Army Reserves with 20 years of service.  Mr. Kreidler earned the "Excellence in Consumer Advocacy Award" from consumer advisors to the National Association of Insurance Commissioners.
Advance ticket sales end Monday, March 20 at 11:50 am
To reserve ticket(s) for the next Bellingham City Club meeting click this link: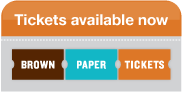 Or CALL Brown Paper Tickets 800-838-3006
Join Bellingham City Club
Interested in joining Bellingham City Club? Joining is easy. Individual and family memberships can join or renew here, and more information for business members can be found here.

About City Club Programs
Founded in 1993, the Bellingham City Club is a non-partisan civic organization with over 450 members that fosters dialogue and debate on important issues facing our community. City Club meets for lunch on the 4th Wednesday of the month at Northwood Hall (3240 Northwest Ave, Bellingham, WA).
11:30 a.m.: Doors open
11:50 a.m.: Buffet lunch is served
12:20 p.m.: Program start
1:30 p.m.: Program end
Lunch costs $13 for members, $18 for non-members and $5 for Young Adults (29 and under) when purchased in advance on Brown Paper Tickets; a limited number of tickets may be available at the door at the cost of $15 for members and $20 for guests. The program is open to the public.