Coming July 25: Pipelines, Pot and Protectionism
Stress Lines Along the World's Longest, (still) Undefended Border
City Club's favorite Canadian, Vaughn Palmer, columnist for the Vancouver Sun, will join us with his latest thoughts  about the US relationship with our neighbors to the North.
Advance ticket sales end Monday, July 23, at 11:50 a.m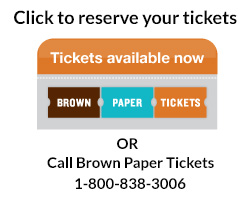 Vaughn Palmer has been the Vancouver Sun's provincial affairs political columnist, based in Victoria since 1984. His column appears on the Sun's page three five days a week. He has covered nine B.C. premiers — and counting.
Palmer was born in Gaspe, P.Q., in 1952. He moved to B.C. in 1967 and finished high school in Nanaimo. He attended the University of B.C. and worked on the student newspaper, the Ubyssey. He began working for the Sun in 1973, starting as reporter. He has also worked as an editorial writer and rock music critic, an experience he describes as only slightly crazier than covering the B.C. legislature. From 1980-82, he was city editor for The Sun.
In 1982-83 Palmer attended Stanford University on a journalism fellowship. Palmer was a long time contributor to KUOW and is still their go to person for comment on Canadian politics.
He is a winner of the Bruce Hutchison Award for Lifetime Achievement, given by the Jack Webster Foundation, of the Hyman Solomon Award for excellence in public policy journalism, given by the Public Policy Forum, and of the Jack Webster award for reporting.
Coming August 22: Our Towns: A 100,000-Mile Journey Into the Heartland of America
For the past five years James and Deborah Fallows have been traveling across America in their single-engine prop plane, visiting dozens of small towns. They have met hundreds of civic leaders, workers, immigrants, activists, librarians, artists, elected officials and many more.  They found an America that is well aware of its problems, but also a citizenry crafting solutions with a practical minded determination at dramatic odds with the bitter dysfunction at the national level.  Our Towns describes the dreams and determination of many who are in the midst of making things better.