Tales of Hollywood North
Coming January 25th, 2017
"X Files" producer Bob Goodwin will chat about the Vancouver Movie Boom and More
Vancouver is featured under other city names in hundreds of movies.  What makes this city to the north such a mecca for film and so easy to be a stand in for other places?  Mr. Goodwin and our moderator Kate Blystone will discuss this phenomenon as well as Mr. Goodwin's experiences in his long career as a film producer.
R.W. "Bob" Goodwin is an award winning executive producer and director of critically acclaimed television shows like the "The X-Files" and "life goes on". In a career spanning three decades, he has amassed five Emmy nominations and three Golden Globe awards for his work. He and his wife Sheila Larkin moved to the Bellingham area in 1993.
To purchase tickets click here: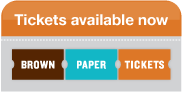 Advance ticket sales end Monday January 23rd at 11:50am
Join us again for City Club After Dark– Wednesday evening from 5-7 pm at the Pickford for a free event free popcorn and a chance to buy a glass of wine.  Enjoy a short film depicting Vancouver's role in the movies as well as more anecdotes from Bob.
Join Bellingham City Club
Interested in joining Bellingham City Club? Joining is easy. Individual and family memberships can join or renew here, and more information for business members can be found here.

About City Club Programs
Founded in 1993, the Bellingham City Club is a non-partisan civic organization with over 450 members that fosters dialogue and debate on important issues facing our community. City Club meets for lunch on the 4th Wednesday of the month at Northwood Hall (3240 Northwest Ave, Bellingham, WA).
11:30 a.m.: Doors open
11:50 a.m.: Buffet lunch is served
12:20 p.m.: Program start
1:30 p.m.: Program end
Lunch costs $13 for members, $18 for non-members and $5 for Young Adults (29 and under) when purchased in advance on Brown Paper Tickets; a limited number of tickets may be available at the door at the cost of $15 for members and $20 for guests. The program is open to the public.