Hackers, Phishers Spoofers: Oh My!! Can We Keep Our Secrets Safe in a Cyber World?
Coming…November 16, 2016
Not a week goes by that we don't hear about another cyberattack, whether it is the hacking of credit card numbers from a retailer, stolen e-mails posted on Wiki Leaks or the deliberate take down of a web service provider (DYN).  Can we keep our own information safe or is privacy a thing of the past in the new world of cyber?  Our two speakers will help us understand how the cyber world works and steps that might help us all keep our information more secure.
 Corrinne Sande is Whatcom Community College's Director of Computer Science and Information Systems. Ms. Sande has extensive experience in the field of information security and holds several industry certifications including the SANS Institute certified incident handler and Cisco Certified Network Professional (CCNP) certifications.  Ms. Sande is also a Principal Investigator for Cyberwatch West, a National Science Foundation funded Advance Technology Education center designed to develop security awareness, career pathways, professional development, and dissemination of best practices related to cybersecurity. Her degree in MLS is from Fort Hays State University.
Shay Colson is a Cybersecurity Engineer at the US Department of Treasury and a cybersecurity consultant. His work focuses on the design and implementation of large-scale new technology deployments, balancing business goals with the realities of achieving security in the modern world.  He holds a graduate degree from Syracuse University, and completed his undergraduate work at the University of Washington. He has previously worked for the Philadelphia District Attorney's Office in their Dangerous Drug Offenders Unit, as well as the United States Senate Sergeant at Arms. He has co-founded several technology startups in both New York and San Francisco, and continues to work with clients across the country. He lives with his family in Bellingham, Washington.
Advance ticket sales end Monday November 14th at 11:50 am
To reserve ticket(s) for the next Bellingham City Club meeting click this link: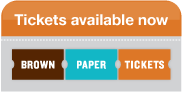 Help Wanted: Keep Out! The Long History of Duality in the Immigration Policies of Our Country
Coming…October 26, 2016
Our speakers will explore the reasons why people migrate from their homelands, the policies that drive immigration, the laws that regulate it and how all these things affect new and established residents of our country.
Dr. James Loucky received his master's degree and his Ph.D. from the University of California at Los Angeles.  He began teaching Anthropology at Western Washington University in 1989 and served as the director of international studies from 1994-1997.  He specializes in Latin American affairs, international migration and intercultural education. For over twenty five years Dr. Loucky has been a scholar and advocate for the Mayan Community and is co-author of Humane Migration and Immigration in America Today: An Encyclopedia.
 Maru Mora Villalpando, is an undocumented bi-lingual community organizer, trainer, political analyst, consultant, and founder of Latino Advocacy, LLC, with more than 15 years of experience, primarily focusing on immigrant, racial and reproductive justice issues. Maru conducts bilingual and monolingual trainings throughout the Pacific Northwest and is a regular political analyst guest on Latino radio and TV in Oregon, Washington State, and across the nation. She is a speaker on behalf of undocumented immigrants, serves in the Blue Ribbon Commission of the undocumented and former undocumented.
Miguel Armenta is a community organizer, formerly detained in Northwest Detention Center in Tacoma where he was one of many hunger strike leaders that organized actions during 2014 to call attention to detention conditions and for an end to detention and deportations. Miguel lives, works and studies in Bellingham, and travels constantly to speak about immigrant and LGBTQ justice and equity issues.
Hannah E. Stone, JD is a local solo practitioner who limits her practice to immigration and citizenship law. Ms. Stone obtained her Juris Doctor degree from the University of North Carolina at Chapel Hill, where she studied with one of the nation's foremost immigration law professors, Hiroshi Motomura.  While in school she taught English to migrant farm workers at the local labor camps. She is a member of the American Immigration Lawyers Association (AILA) and represents individuals before the U.S. Department of Homeland Security, the U.S. Department of State and the U.S. Department of Justice.
The program will begin early (12:10 PM) to accommodate our 4 speakers.  The discussion continues at City Club After Dark.   Join us again in the evening at Boundary Bay from 5-7 pm to mingle with community members and discuss today's topic with our speakers from the noon program.  This event is free; light snacks are provided and a no host bar.
Advance ticket sales end Monday October 24th at 11:50 am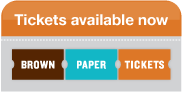 Join Bellingham City Club
Interested in joining Bellingham City Club? Joining is easy. Individual and family memberships can join or renew here, and more information for business members can be found here.

About City Club Programs
Founded in 1993, the Bellingham City Club is a non-partisan civic organization with over 450 members that fosters dialogue and debate on important issues facing our community. City Club meets for lunch on the 4th Wednesday of the month at Northwood Hall (3240 Northwest Ave, Bellingham, WA).
11:30 a.m.: Doors open
11:50 a.m.: Buffet lunch is served
12:20 p.m.: Program start
1:30 p.m.: Program end
Lunch costs $13 for members, $18 for non-members and $5 for Young Adults (29 and under) when purchased in advance on Brown Paper Tickets; a limited number of tickets may be available at the door at the cost of $15 for members and $20 for guests. The program is open to the public.