Is the initiative I-732 the Right Answer for Reducing Carbon Emissions in Washington State?
Coming…July 27, 2016
Hundreds of citizens obtained the necessary signatures to get the State Legislature to put I-732 on the November ballot. While environmental groups are on board with the goals of the initiative some question the method and the costs.
Our speakers Yoram Bauman, economist and author of I-732 and Jeff Johnson, President of the Washington State Labor Council will explain the initiative and debate the pros and cons of this approach.
Yoram Bauman is a University of Washington PhD environmental economist and founder of CarbonWA, the sponsor of the carbon tax proposal (I-732). He has been working on environmental tax reform since 1998, when he co-authored, with Alan Durning of Sightline Institute, the book Tax Shift, which helped inspire the revenue-neutral carbon tax in British Columbia. He is also the co-author of the Cartoon Introduction to Climate Change and the two-volume Cartoon Introduction to Economics. He makes his living as the world's only "stand up economist."
Jeff Johnson is president of the Washington State Labor Council, AFL-CIO.  His work at the Labor Council has focused on legislation that improves the lives of working people including among other work, increasing collective bargaining, strengthening workers compensation and working on economic justice and anti-poverty measures.  He has represented labor on numerous committees inside the labor movement as well as serving on external committees including the Worker's Compensation Board, the State Board for Community and Technical Colleges and the Governor's Council of Economic Advisors.
Advance ticket sales end Monday July 25th at 11:50 am
To reserve ticket(s) for the next Bellingham City Club meeting click this link: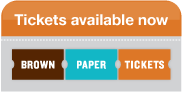 OR
CALL Brown Paper Tickets 800-838-3006
Who Stole the American Dream? Part II
Coming…August 31, 2016 (5th Wednesday)
Hedrick Smith celebrated author, correspondent and documentary filmmaker returns to City Club to update us on the present day politics of the "other Washington" and its effects on our citizenry.
Long time diplomatic correspondent and Washington Bureau Chief for the New York Times, Mr. Smith won a Pulitzer Prize as part of the team that produced the Pentagon Papers series and in 1974 he received another Pulitzer for his reporting on Russia and its Eastern European allies. He produced 28 prime time specials for PBS and two of them, The Wall Street Fix and Can You Afford to Retire?  were recipients of Emmy awards.  His 5 books include the 2012 New York Times bestseller, Who Stole the American Dream? which is still wildly hailed as a primer on what led to the financial collapse.
Advance ticket sales end Monday, August 29th at 11:50 am
To reserve ticket(s) for the next Bellingham City Club meeting click this link: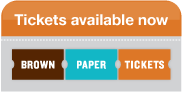 Join Bellingham City Club
Interested in joining Bellingham City Club? Joining is easy. Individual and family memberships can join or renew here, and more information for business members can be found here.

About City Club Programs
Founded in 1993, the Bellingham City Club is a non-partisan civic organization with over 450 members that fosters dialogue and debate on important issues facing our community. City Club meets for lunch on the 4th Wednesday of the month at Northwood Hall (3240 Northwest Ave, Bellingham, WA).
11:30 a.m.: Doors open
11:50 a.m.: Buffet lunch is served
12:20 p.m.: Program start
1:30 p.m.: Program end
Lunch costs $13 for members, $18 for non-members and $5 for Young Adults (29 and under) when purchased in advance on Brown Paper Tickets; a limited number of tickets may be available at the door at the cost of $15 for members and $20 for guests. The program is open to the public.