Who Will Represent Us on the County Council? Part 2 of 2
Coming October 25, 2017

District 1  includes south Bellingham; District 2 includes north Bellingham.
Under the County Council's new district-only voting, everyone votes for two At-Large seats, and for one council member that represents your district. Four Whatcom County Council seats are up for election this November.
This forum is the second of two election forums devoted to the County Council races.  Council seats will rotate in election years and this year we have races in Districts 1, 2, 3 and one out of two At Large seats.
These four races are crucial elections as we look at water resource problems, the future of our industrial lands, dwindling budgets and the need to balance the environment and our way of life with encouraging living wage jobs.
Advance ticket sales end Monday, October 23, at 11:50 am
To reserve ticket(s) for the next Bellingham City Club meeting click this link: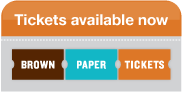 Doors open 11:30 – Lunch served 11:50 – Program ends 1:30 – Northwood Hall – 3240 Northwest Ave.
---
Wandering the Food Deserts of Whatcom County
Coming

Wednesday, November 15, 2017
(Note:  meeting scheduled one week early due to Thanksgiving)
With over 100,000 acres of productive farmland, the state's highest dairy production, and abundant fisheries, how is it possible that there are places in Whatcom County without easy access to fresh, healthy, affordable food?   Learn what it takes to get local food from farms to tables, the economic and political factors at play driving the grocery industry, and the impacts that food deserts have on vulnerable populations.
Mike Cohen, Executive Director of Bellingham's Food Bank.   Mike has been executive director of Bellingham Food Bank 13 years.  He is thankful for the support our community gives the food bank and the thousands of families it helps each year.  When not at work, Mike is either chasing or being chased by his 9 year old daughter, wife, and/or two dogs.  He can also be found backcountry skiing in the nearby mountains of Cascadia. 
Holly O'Neil has been providing facilitation, research, and strategic planning support for over twenty years to non-profit organizations and coalitions working to improve healthy food access. She currently serves on the Steering Committees of the Whatcom Food Network and the Foothills Community Food Partnership. She serves as the facilitator for the Whatcom Anti-Hunger Coalition, and is a Coordinator of the Whatcom Farm to School Support Team. Holly lives on a farm in the South Fork Nooksack Valley, near Acme, WA.
Kevin Weatherill, President/CEO of The Markets LLC. Kevin has an extensive background in the food industry. As past president of the Washington Food Industry Association, former CEO of Bernstein Seafoods and former Vice President of Operations at Brown and Cole, he is extraordinarily knowledgeable about all aspects of the industry, including not only the current consolidations but also what the lies ahead in the future.
NO MEETING IN DECEMBER
---
Join Bellingham City Club
Interested in joining Bellingham City Club? Joining is easy. Individual and family memberships can join or renew here, and more information for business members can be found here.
About City Club Programs
Founded in 1993, the Bellingham City Club is a non-partisan civic organization with over 450 members that fosters dialogue and debate on important issues facing our community. City Club meets for lunch on the 4th Wednesday of the month at Northwood Hall (3240 Northwest Ave, Bellingham, WA).
11:30 a.m.: Doors open
11:50 a.m.: Buffet lunch is served
12:15 p.m.: Program start
1:30 p.m.: Program end
Lunch costs $13 for members, $18 for non-members and $5 for Young Adults (29 and under) when purchased in advance on Brown Paper Tickets; a limited number of tickets may be available at the door at the cost of $15 for members and $20 for guests. The program is open to the public.