Coming September 25: Whatcom County Executive Candidate Forum
Advance ticket sales end Monday, September 23, at 11:50 a.m.
Purchase your tickets early – this event is expected to sell out.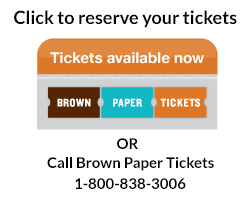 Candidates Tony Larson and Satpal Sidhu will have the opportunity to give an opening statement, respond to questions from our moderator as well as questions from City Club members.
The County Executive is elected to a non-partisan, 4-year term with a salary of $172,402 annually. The Executive:
appoints members to boards and commissions.
enforces all ordinances and state statutes within the county
estimates quarterly and annual revenues;
recommends annual budget to County Council;
monitors expenses to assure budget compliance.
represents Whatcom County at local, regional, state and federal levels.
responds to citizen concerns, complaints and requests.
supervises all administrative offices and executive departments.
administers the Economic Development Investment Program.
Coming October 23: Healing Our Salish Sea
How the Lummi Nation is Leading the Way in Protecting Our Vital Resources
The Lummi Nation is leading the way in protecting and revitalizing the Salish Sea through their establishment of the Salish Sea Campaign. Ellie Kinley will provide us an update on the various fronts of the Campaign.
Ellie (Tah Mahs) Kinley is a Lummi Nation tribal member. As a life-long fisher from a family in which every generation has fished since time immemorial, she is dedicated to the traditional Lummi way of life and to exercising Treaty rights. Together with her two sons, Luke and Kyle, she is the co-owner of a reef-net boat, Spirit of Sxwo'le and a purse seiner, The Salish Sea.
Ellie currently serves on the Lummi Natural Resource and Fish Commission. She was awarded the 2017 Environmental Heroes Award through RESources for Sustainable Communities for her profound and abiding work to protect the natural, cultural, and historical importance of the Salish Sea, specifically at Cherry Point (Xwe'chi'eXen).
"Our qwe 'lhol 'mechen (resident orcas) face extinction, our salmon runs are endangered, and the Salish Sea is increasingly threatened by unchecked human development. Climate change, ramped up marine vessel traffic, and other stressors on the Salish Sea ecosystems necessitate immediate action, rather than endless deliberation."
Lummi Nation Sovereignty and Treaty Protection Office