Coming July 27 Online: Seeking Justice for Missing and Murdered Indigenous People
With Representative Debra Lekanoff
Washington State Passes a Bill to Address this Crisis of Violence
Registration in advance by July 25 is recommended to receive a Zoom link by email; click here.
You can also find a Join link on this page on July 27.
Federal studies show that Native women are murdered at rates greater than ten times the national average.  Murder is the third leading cause of death among Native women and girls between ages 10-24 and the fifth leading cause of death between ages 25-34.  According to the Urban Indian Health Institute, these rates may be significantly higher given the ongoing inequities in researching crimes against indigenous people.
In response to this crisis, Washington State Representative Debra Lekanoff spearheaded the drafting and passage of a bill to address the crisis of missing and murdered indigenous people in Washington State.   On March 31, 2022, Washington became the first state in the nation to pass legislation creating a statewide alert system for missing indigenous people.  The new alert system will allow for improved communication and coordination among tribal and non-tribal law enforcement to fight our state's growing crisis.
Representative Lekanoff will explain the new legislation and answer your questions.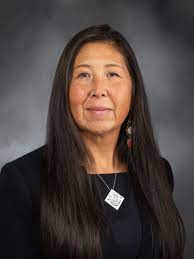 Representative Debra Lekanoff represents the 40th legislative district of Washington state, which includes parts of Whatcom, Skagit and San Juan counties. Sworn into the Washington State House of Representatives in January 2019, Representative Lekanoff is the only Native American woman to currently serve in the Legislature.
Representative Lekanoff has called the Skagit Valley home for almost 20 years. In addition to serving in the Legislature, Representative Lekanoff served as Governmental Affairs Director for the Swinomish Tribe. With over 20 years of government relations experience, she engages on a variety of issues at the international, federal, tribal, state, and local levels.
Representative Lekanoff is Vice Chair of the House State Government & Tribal Relations Committee. She also sits on the Appropriations Committee and the Rural Development, Agriculture & Natural Resources Committee.
---
Land Acknowledgement
The Board of the Bellingham City Club  has adopted the following land acknowledgement to introduce its public programs:
We begin by acknowledging, with humility, that the land where we are today is the territory of the People of the Salish Sea. Their presence is imbued in the waterways, shorelines, valleys and mountains of the traditional homelands of the Coast Salish People, and it has been this way since time immemorial.
For information about the land acknowledgement adopted by the Lummi Business Council, click here.
For a video about the Ferndale Public Schools land acknowledgement produced by Ferndale School District, Children of the Setting Sun, and the Lhaqtemish Foundation, click here.