Coming February 26: New Leadership for our City and County
Working Together to Address our Common Challenges
Advance ticket sales end Monday, Feb. 24, at 11:50 a.m.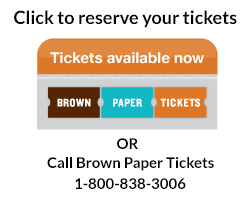 The moderated program will seek to draw out how our Mayor and County Executive will work together to lead our community and solve our collective issues with regards to social, economic and environmental concerns.
Mayor Seth Fleetwood worked for 25 years as a self-employed lawyer, and established a reputation as a purpose-driven advocate for the public interest. He served two terms on the Bellingham City Council, two terms on the Whatcom County Council, and sits on numerous community boards. He is committed to the ideal of continual progress and improvement through thoughtful, collaborative and compassionate leadership. Mayor Fleetwood believes in the importance of diverse viewpoints and building coalitions that make progress towards a forward-thinking, enlightened city.
County Executive Satpal Sidhu's goals are to lead Whatcom County to improve the vitality of our community and the health of our families, and to deliver effective "Customer Service" oriented government. He appreciates healthy debate and careful listening to diverse views on issues before making decisions. Executive Sidhu served the last five years as a member of the Whatcom County Council. His past professional experience includes work as an engineer, project manager, business executive, educator and Dean of Engineering & Trades at Bellingham Technical College. He is a Fulbright Scholar and holds a BS in Electrical Engineering and an MBA.
Coming March 25: Can China Save the Planet?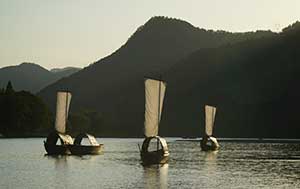 China is dealing with multiple challenges as it faces a changing world. Their contribution to the climate crisis and environmental degradation as a result of their industrial revolution is now recognized by the Communist Party as a primary threat to their economy and social order. At the same time, forces inside the party and its business community are pushing for even greater exploitation and development. Some traditions keep China in the past while others propel it forward.
David and Allison Roberts recently visited China on a cultural and speaking tour focused on China's aspiration to establish an "ecological civilization." Their travels offered a rare glimpse at the government's efforts to re-align China's current economic and social challenges with a vision of a more sustainable and resilient future – one where "Green is Gold."
David and Allison will share their insights from their travels and study of China's current path and show how the future of the planet is deeply tied to China's goals.
BIO: David Roberts is co-owner and principal at Kulshan Services, a consulting firm in Bellingham, where his focus is on watershed management, climate change and community resilience. He has worked in Washington and other places around the world for 35 years. His most recent work involved the facilitation of the City of Bellingham's Climate Action Task Force.
BIO: Allison Roberts, co-owner of Kulshan Services, is an outreach and communications specialist. She taught school for ten years and has worked the last 20 years in the nonprofit and government sectors providing executive project support, citizen en
More