Coming April 28: Chronic Homelessness: A Nationwide Challenge
Registration in advance is requested before midnight, April 26, here.
In an effort to broaden community understanding of the many and varied needs of individuals experiencing homelessness, Bellingham City Club is hosting two nationally renowned experts who will describe model programs of permanent supportive housing for the chronically homeless in other states within the context of an ongoing, national conversation on homelessness.
This program is intended to raise community awareness of the needs of our neighbors who are chronically homeless. With experience at national and local levels, our speakers will examine the underpinnings of permanent supportive housing, many of which will be familiar to local experts in the field, regarding the complexities of the programs needed to address homelessness.
Speakers:
Tod Lipka, President and CEO Step Up, Santa Monica California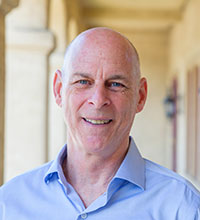 Tod Lipka holds an M.P.A. degree and an M.S. from USC. With nearly 40 years in managing nonprofits, Mr. Lipka is a seasoned executive. He has been President and CEO of Step Up since 2001. In that time, Step Up has increased ten-fold in its breadth of service operation and expanded from one supportive housing project to eleven projects with another ten in development. Step Up now provides services in Los Angeles, San Bernardino, Riverside and Orange counties as well as Florida, Georgia and Tennessee. He was a member of the Clinton Global Initiative and Step Up's work was recognized and endorsed personally by President Clinton in 2010 and 2013 as well as recognition by Kobe Bryant and the Kobe and Vanessa Bryant Family Foundation.
More
Philip  Mangano, President and CEO, The American Round Table to Abolish Homelessness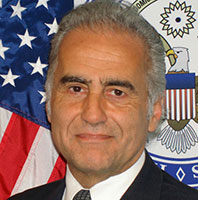 In 2002, Philip F. Mangano was appointed by President George W. Bush as Executive Director of the White House United States Interagency Council on Homelessness. Mr. Mangano shaped and led the national strategy to end homelessness from 2002-2009, including in the early Obama Administration. He defined the economic case for ending homelessness through the application of cost benefit analysis and business planning. The nation's first documented decreases in homelessness were achieved during his federal tenure.
More