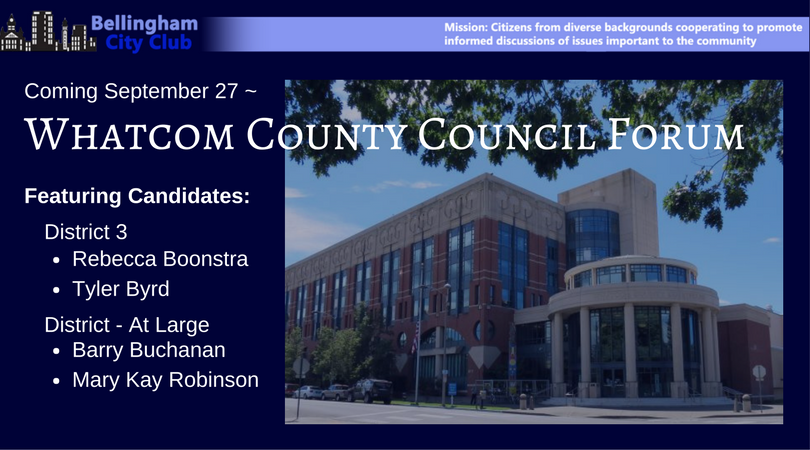 District 3 includes the foothills, Chuckanut Dr., Lake Whatcom, Lake Samish, and central Whatcom County west to Guide Meridian.
Under the County Council's new district-only voting, everyone votes for two At-Large seats, and for one council member that represents your district. Four Whatcom County Council seats are up for election this November.
This forum is the first of two election forums devoted to the County Council races.  Council seats will rotate in election years and this year we have races in Districts 1, 2, 3 and one out of two At Large seats.
These four races are crucial elections as we look at water resource problems, the future of our industrial lands, dwindling budgets and the need to balance the environment and our way of life with encouraging living wage jobs.
11:50 Buffet lunch served – 12:15 Program starts – 1:30 Program ends – Northwood Hall – 3240 Northwest Ave.
---