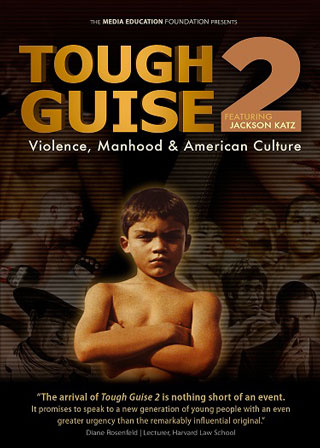 Bellingham City Club sponsors "Tough Guise" video at Pickford Film Center on Wednesday, April 1
As part of a new pilot project, City Club After Dark, Bellingham City Club is sponsoring a showing of the documentary "Tough Guise 2 (Abridged)" on violence, manhood and the American culture. The City Club After Dark event will start at 5 p.m. at Pickford Film Center, 1380 Bay Street, with the film scheduled to start at 5:45 p.m. The special presentation is co-sponsored by the Bellingham Public Library.
The documentary is produced by the Media Education Foundation and narrated by anti-violence educator Jackson Katz. Katz emphasizes the role of culture and social norms in teaching "boys and young men that being a 'real man' is about being in control, dominating others and doing whatever it takes – including resorting to violence – to avoid the shame of being perceived as 'feminine.'
Tickets to see this documentary at $5 can be purchased at the door or in advance at http://www.pickfordfilmcenter.org/programs/pickford/tough-guise-2/
The film follows up on the Bellingham City Club's March Program "It Happens in Our Town: When Everyday Behavior Becomes Abuse," at noon on Wednesday, March 25 at Northwood Hall, 3240 Northwest Avenue.